In 2013, London was named the most popular travel destination in the world with a record breaking 16.8 million visitors to the city. The list of reasons for traveling to London are endless, thus holidaymakers continue to fly to the city regardless of its reputation of being the world's most expensive city. And now, exploring London has just gotten even more exciting with the wide selection of cycling tours that the city have begun to offer.
Cycling along the River Thames or via many of London's other interesting paths weren't necessarily the most common choice to see the inner workings of London until recently. Traveling via an open-top double decker bus were often typically seen in travel brochures, as the stereotypical mode of transport for sightseers around London. However, recently, the tourism industry has seen a huge spike in cycling holidays with over 26 million cycling trips undertaken each year.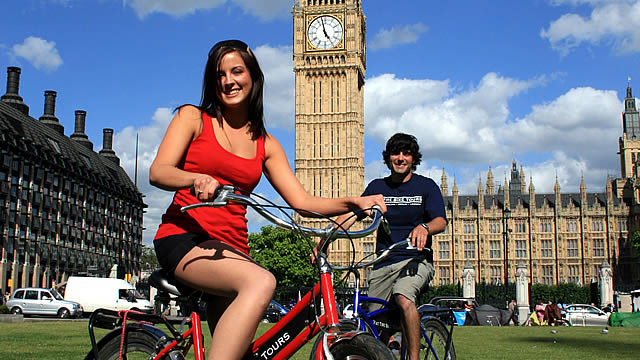 The sudden boost in cycling tourism is perhaps the result of the London Olympics. Since the summer of 2012, bicycle sales and participation in cycling events have increased tremendously. This has led to more tours along the National Cycle Paths across the country.