It was such a humid night. My feet were aching from all the walking, but the girls seem not to notice my obvious discomfort. The shopping bags weighed heavy on my shoulder, but I soldiered on, wondering what was in store at the end of the hike.
And then we went into Miss Clarity Cafe.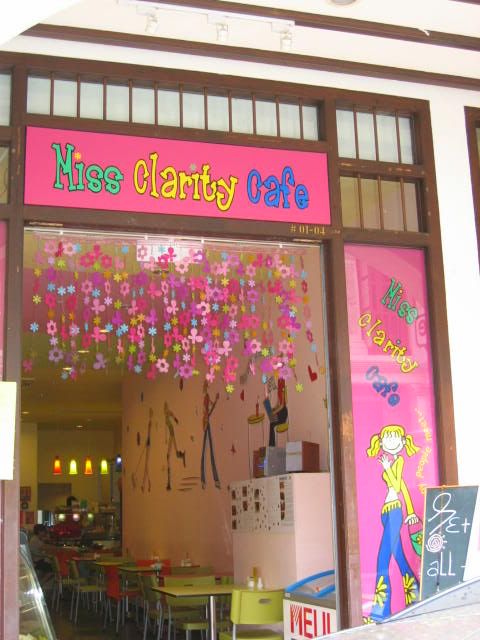 Needless to say I was very smitten by the place. It was like my little chick lit book store cum cafe dream come true. Decorated in various shades of pink, green, orange – yes, the colour of highlighters – the place exude a charm like no others, cheering up my weary group of friends.
I did a search on Google for Miss Clarity Cafe, and imagine my surprise that many of Singapore foremost food bloggers are already talking about it.
Supposedly the food is good, and very reasonably priced too. I can't tell since I only had a bottle of beer for my first visit.
Anyone wants to test out the place with me?
Miss Clarity Cafe
by
Razlan